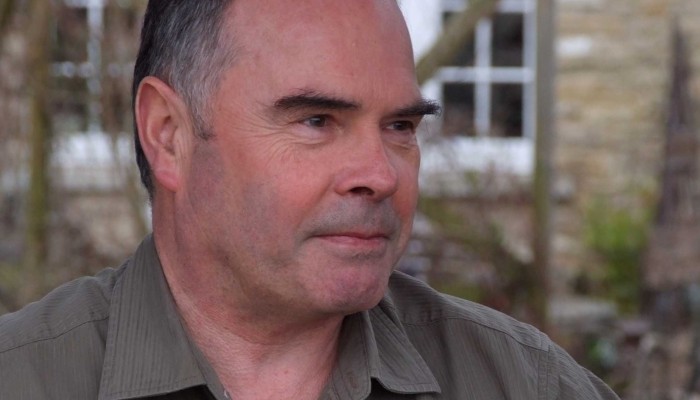 Professor Hough has been at the forefront of academic criminology and criminal justice in Europe and around the world for 40 years now. He is a leading world figure in the field and has made a singular and sustained contribution to the study and practice of criminal justice in Europe. He has authored, co-authored approximately 250 publications over the past 40 years.
He was one of the leading scholars on the important Handbook of European Criminology (Body-Gendrot, S., Hough, M., Levy, R. Kerezsi, K. and Snacken, S. (2013) European Handbook of Criminology. London: Routledge. Professor Hough's work encompasses quantitative and qualitative research in a wide variety of areas of criminology and criminal justice. In addition, he also writes widely for nonscholarly audiences, thereby bringing research findings from criminology to a much wider audience.
Victimization surveys are now a standard element of criminology and criminal justice around the world, but over 30 years ago they were an innovation, particularly in Europe. The largest, best-known, and oldest in Europe is the British Crime Survey (BCS, now the Crime Survey of England and Wales (CSEW)). Hough was the principal architect of the BCS. He was a co-author of the first report on BCS findings (Hough and Mayhew, (1983) The British Crime Survey: first report. London: HMSO). Since that first publication on the survey he has published repeatedly on the subject, editing a leading review volume (Hough and Maxfield in 2007 (Surveying Crime in the 21st Century)). His most recent research into the CSEW was published in 2013 (Hough et al. (2013).
Public Attitudes to Crime and Criminal Justice is another area of vast importance for all jurisdictions in which Professor Hough has played a key role. He co-authored the first significant empirical analysis of public knowledge and attitudes in the 1980s, and he has contributed repeatedly to the field ever since. His publications include empirical analyses, texts, and research monographs. One of his leading publications is one of the most cited and influential volumes on public opinion and sentencing (Walker and Hough, 1988). He co-authored a text on public attitudes in 2005 ("Understanding Public Attitudes to Sentencing") as well as a series of peer-review publications since then (see list in CV). He has co-authored the chapter on public opinion in the Oxford Handbook of Criminology through several editions, including the most recent (2017).
One of Professor Hough's most active areas has been policing. His first book published in 1980 (with R. Clarke) addressed the issue of police effectiveness (The Effectiveness of Policing. Farnborough, England: Gower, 1980) and he has been active in the area ever since. He is a member of the Policing and Society Editorial board. Most recently he has headed the evaluation of Works being conducted at the College of Policing.
Professor Hough has also been an active leader in the field of sentencing policy in England and Europe. For example, he has appeared repeatedly before Parliamentary committees and has published on many aspects of sentencing policy (e.g., Hough & Jacobson (2008) Creating a Sentencing Commission for England and Wales: an opportunity to address the prisons crisis. London: Prison Reform Trust; Hough & Jacobson (2009) 'A Sentencing Council for England and Wales' in Transforming Justice. London: Criminal Justice Alliance. He has also been very active in the field of probation studies, heading a Probation Research Unit and publishing many articles including co-editing one of the leading international collections of essays on the subject ("Probation Around the World").
Professor Hough was the principal architect of two of the largest EU criminal justice research grants awarded in recent years: the Fiducia project (2008 – FP7) and the EuroJustice (2012; EU- FP7) project. These multi-million Euro projects have partners across the union and have collected data and issued important publications on legitimacy and criminal justice. This subject has become one of the fastest-growing in Europe and around the world. Professor Hough and his colleagues have adopted a European approach to the concepts originally discussed by Tyler in the context of American criminal justice. The latest EU-funded project has given rise to many seminars across Europe, including of course a plenary at the most recent annual meeting of the ESC in Budapest.